Latest Training News - December 2015
- Friday, December 18, 2015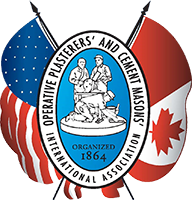 The Pre-Apprentices have been selected for upcoming Winter Classes to be held at our new Training Facility in Flint. Classes will begin Feb. 1 for the Pre-Apprentices. For current Apprentices, class will begin Feb. 22. We will also be scheduling for Journeyman Upgrades soon. A Cutting Class/Upgrade is planned for this winter. Thank You to all that attended the Local 514 Christmas Party on Dec. 12. Have a Merry Christmas & Happy New Year!
Trackback Link

http://www.micementplasterertraining.com/BlogRetrieve.aspx?BlogID=11089&PostID=648942&A=Trackback

Trackbacks

Post has no trackbacks.